Oct 26, 2021
The Green Cities Company Announces the Acquisition of Vert
The Green Cities Company is pleased to announce their recent acquisition—Vert in Warner Center, CA. The property marks the sixth acquisition for Green Cities IV Value-Add Fund.
The newly developed 277-unit apartment property was completed in August 2020. The developer completed the construction and leased-up the building during 2020-2021. Green Cities will continue to drive value in the asset by enhancing the common areas, focusing on management and driving new health, wellness and ESG strategies into the property.
The acquisition reflects The Green Cities Company's continued focused strategy of investing in high quality assets with value growth opportunities created by leveraging the firm's expertise in operations, capital improvements, and the implementation of ESG strategies.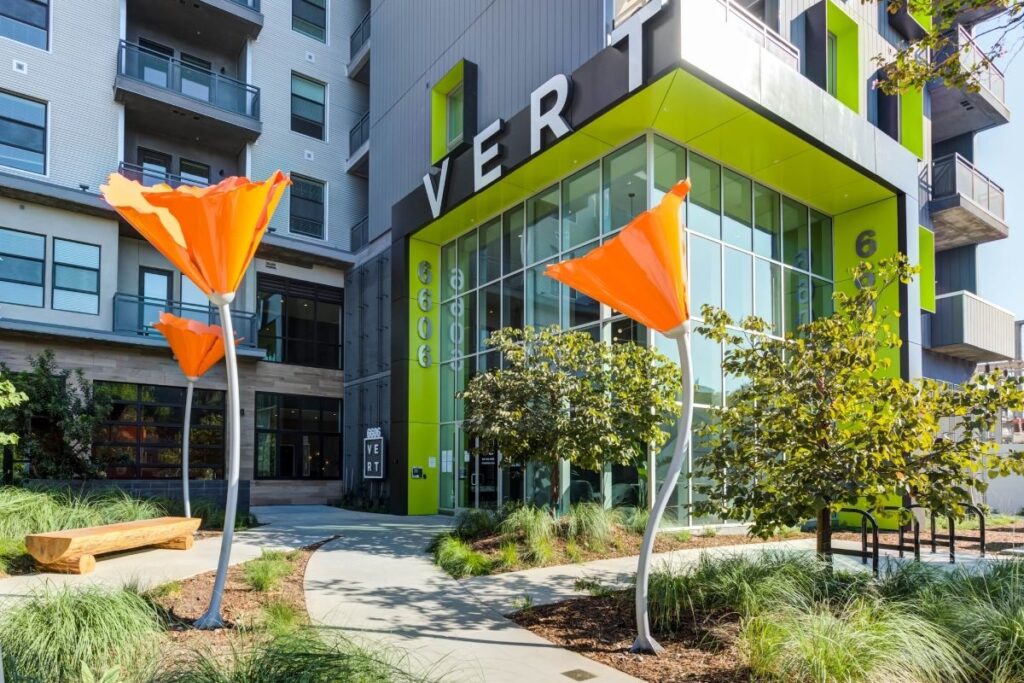 About Vert
Vert is a 277-unit apartment building located in located within Warner Center, which serves as the leading economic center for the San Fernando Valley, providing residents with easy access to 1.3 million jobs located within a 30-minute commute, from Burbank to West Los Angeles. Warner Center is the home to 7.5M square feet of Class A office space and 50,000 jobs today.
The expansive amenities at the property include a multi-level lobby, fitness center, yoga studio, resort style pool and spa, 2 courtyards, 4 roof decks, and a "national forest-inspired" art installment at the entrance.
The Green Cities Company acquired the property on October 19, 2021 on behalf of Green Cities Fund IV, the firm's fourth value-add fund. Vert represents the fund's sixth acquisition overall.